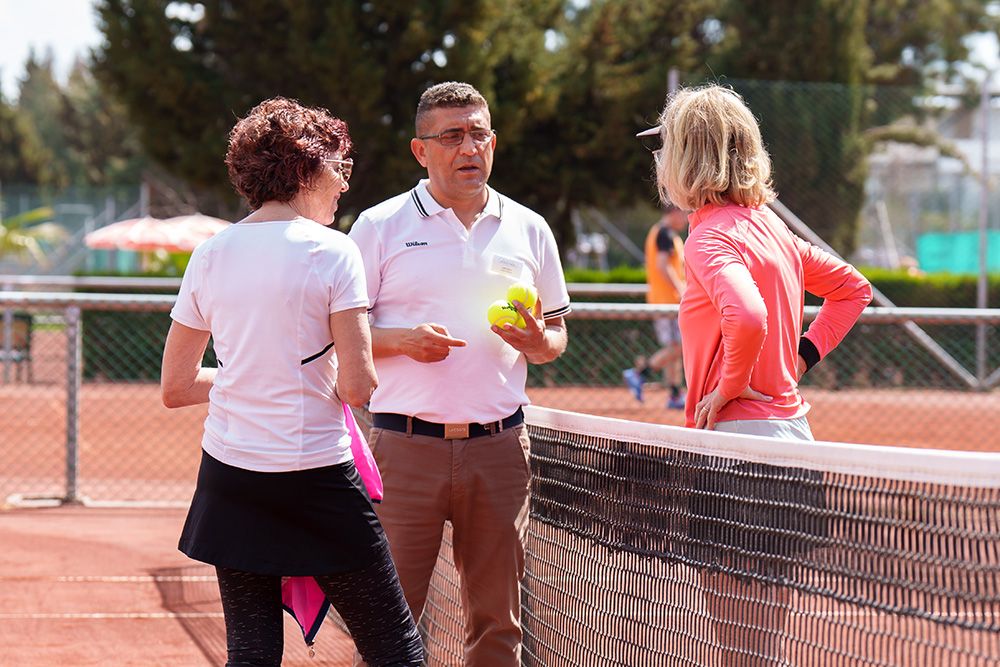 Our autumn events 2023
The excitement for our autumn events 2023 is high, as numerous exciting tournaments, unique events and first-class training are waiting for you! In addition, there is a brand new top event!
It is the Mental Event TennisRAUSCH by Daniel Wüstholz on the beautiful island of Crete! With his mental coaching approach, the RAUSCH method, he will lead you to more calmness, drive and confidence on the tennis court.
Of course, the well-known standards like the Int. Bluesun Open of Croatia and the Int. Ali Bey Masters Open are not to be missed this season. These prestigious ITF tournaments attract year after year the enthusiastic tennis players from an international field of participants and provide thrills and high class matches. Moreover, we have the usual traditional tournament, the Patricio Master Final, of course on the event schedule!
Our fitness special in the fall remains the ever-popular Aerobics & Fitness Week!