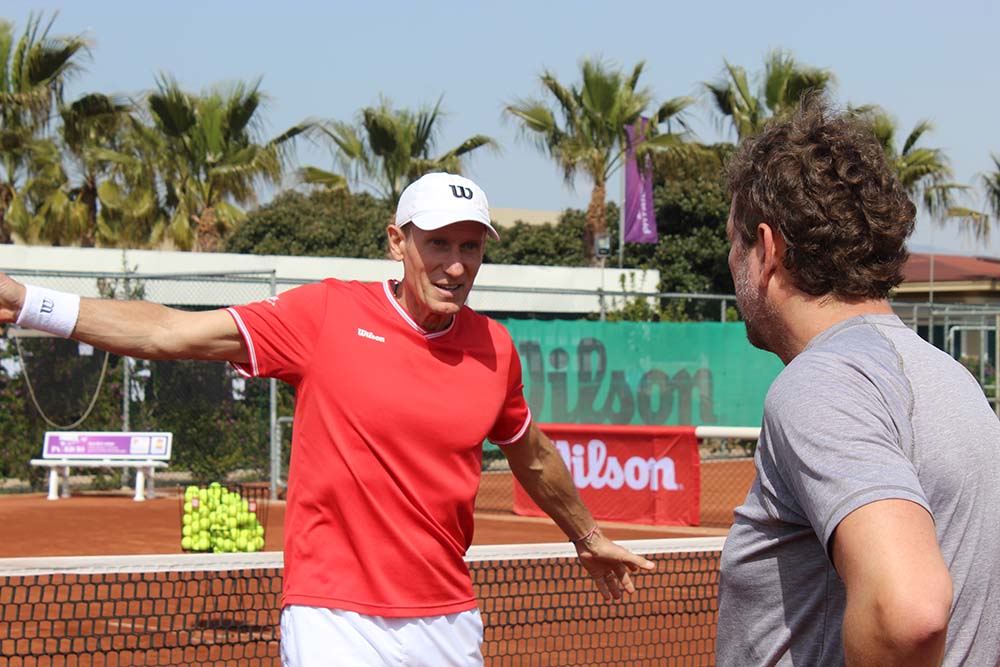 Star guest Patrik Kühnen
We have the pleasure to welcome a special guest in spring at the PCT LK-Camp Sorgun (23.04. – 30.04.23), at the PCT LK Easter Camp Kalimera Kriti (08.04. – 15.04.23) and at the DTB LK Tournament Week in Manavgat (23.04. – 30.04.23): Patrik Kühnen!
Former tennis pro, Davis Cup winner and captain and currently working as a tennis expert for Wilson and Sky, he will be a guest at our events on a certain day.
In addition, he is represented from 06.05. to 13.05.23 with his own event on the island of Crete, the "Tennis MasterCamp by Patrik Kühnen – Tennis meets Pilates, Yoga & Meditation". Here Kühnen holds tennis sessions with other tennis coaches, combined with Pilates and yoga courses by Katharina Kühnen and the yogi Vijay Sharma.