Train like a pro
Patricio tennis centers
You want to train like a pro and improve your technique while on vacation?
Whether you choose one of our WORLD CLASS tennis centers or a Patricio tennis center: our centers guarantee a high level for every kind of player.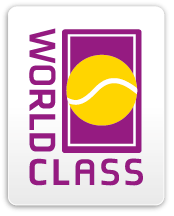 Exclusive by Patricio Travel
WORLD CLASS Tenniscenter
Top-maintained clay courts, tennis for every level and a relaxed tennis atmosphere: Our Patricio World Class tennis centers are the best in Europe. You can recognize the high playing level of our tennis centers by the "WORLD CLASS" quality seal.
Top-maintained tennis clay courts with floodlights and center court
Patricio Checkpoint Tennisacademy for groups and individual training
Kids Tennis-Funacademy for children and teenagers
Large tournament scene with ITF Future tournaments
ITF World Ranking Tournaments for Seniors
LK tournament and training weeks together with the German regional associations
Weekly guest tournaments
Special weeks and World Class Weeks with former professional players
Patricio Tennis House with own reception, tennis bar and Tennis-Point store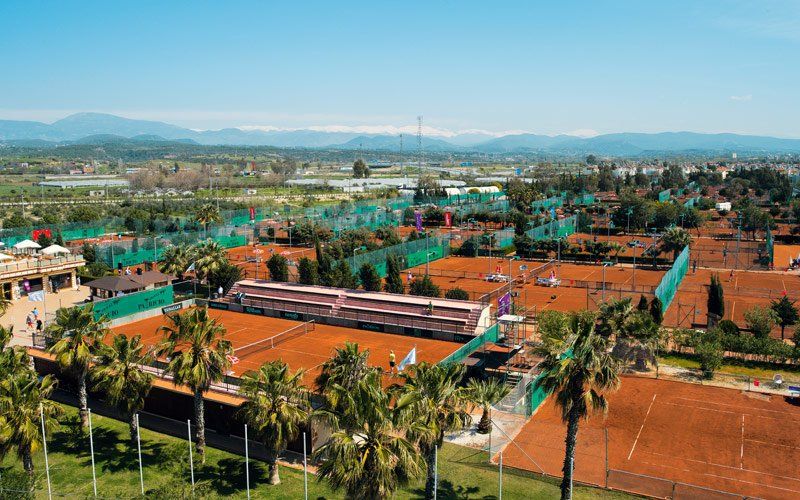 Ali Bey Club Manavgat
Patricio World Class Tennis Center Ali Bey Club Manavgat, is home to thousands of tennis players from all over Europe every spring with its 59 clay tennis courts and offers tennis enthusiasts the largest tennis infrastructure in the world.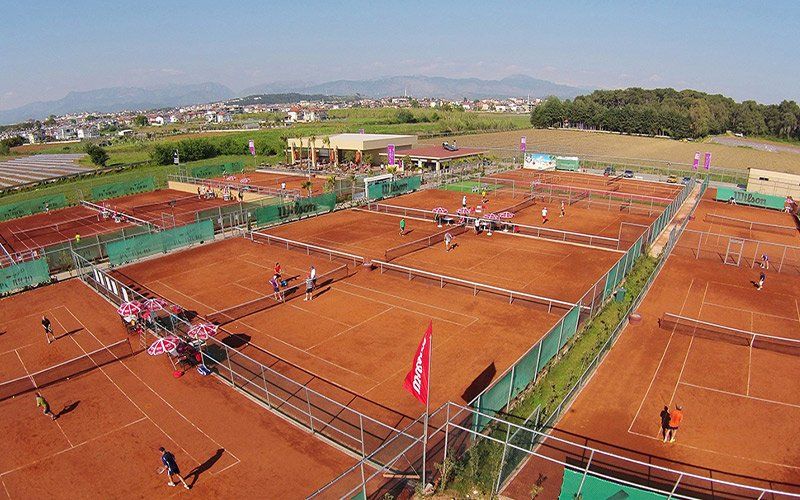 Ali Bey Resort Sorgun
The tennis center at Ali Bey Resort Sorgun offers four tennis sand courts plus a children's court on the hotel grounds, as well as 28 tennis sand courts and the Kids Tennis Funacademy at the Patricio Tennis Center, about 700 meters away.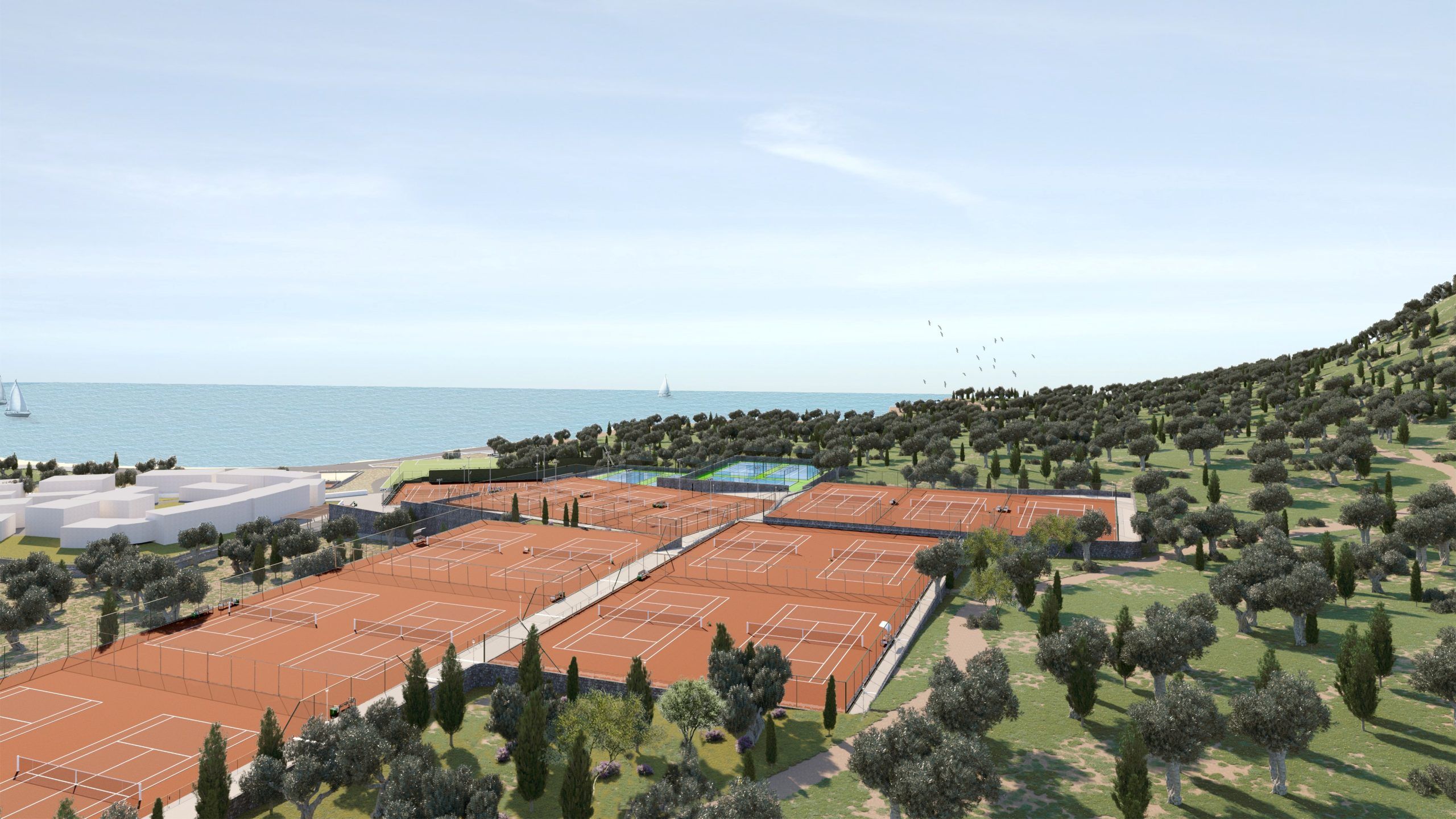 Kalimera Kriti
As of 2023 the Patricio Worldclass Tenniscenter offers you also in Crete an high quality infastructure with 20 claycourts incl. 1 Center Court, 2 Padel Courts,  a tennisbar and a  Tennis Pro Shop.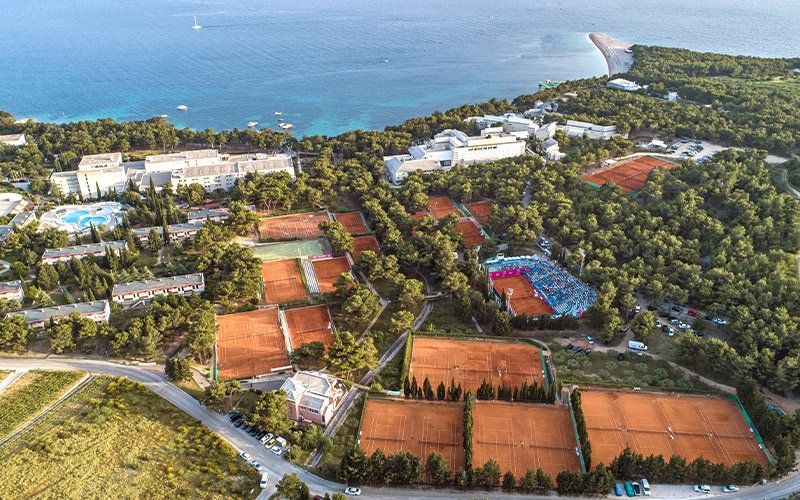 Bluesun Hotels Bol
The world-class tennis center in Bol offers 20 clay courts, two center courts, a tennis stadium and the Patricio Kids Tennis Funacademy.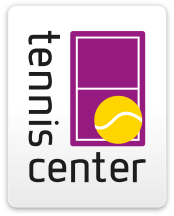 Exclusive by Patricio Travel
Patricio Tenniscenter
Well-maintained clay courts, tennis for every level, relaxed tennis atmosphere: our Patricio Tennis Centers are the best in their region.
Well maintained tennis courts with floodlights
Patricio Checkpoint Tennis Academy
Groups and individual training
Partial Kids Tennis Funacademy
Weekly guest tournaments
Special Weeks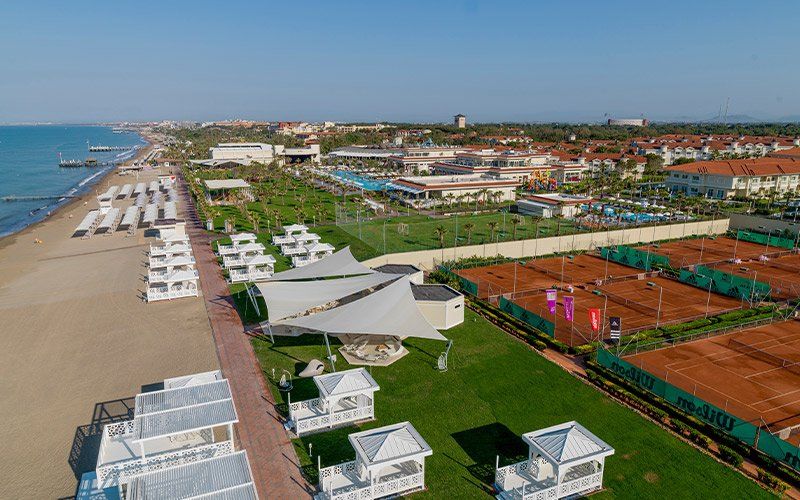 Tenniscenter Güral Premier Belek
In the popular tennis center in Belek you can serve on 8 top maintained clay courts.

Tenniscenter Na Taconera
Right next to the hotel is the Na Taconera sports club with 9 tennis courts.

Tenniscenter Son Bessó
The tennis center Son Bessó is one of the most beautiful tennis facilities in Mallorca and offers optimal tennis conditions with 12 clay courts.