59 clay courts -the largest tennis center in the world
Tenniscenter Ali Bey Club Manavgat
The Patricio World Class Tennis Center at Ali Bey Club Manavgat is home to thousands of tennis players from all over Europe every spring with its 59 clay tennis courts and offers tennis enthusiasts the largest tennis infrastructure in the world. The facility is ideal for intensive team preparation as well as for those who want to improve their skills in our Tennis Academy.
Unique, in addition to the high quality and good service, is the Kids Tennis Funacademy by PCT in Manavgat, the largest tennis children's land in Europe with its own children's courts for every age group and a colorful tennis wall.
Patricio World Class Tenniscenter Manavgat
Our services
59 clay tennis courts
Children's Tennis Funacademy
Children's tennis courts
Training wall
Patricio office
1 center court
10 x floodlight
PCT Tennis School
PCT seminar room
Video / TV
Tennis bar
Tennis-Point Store
24 h stringing service
Playing partner exchange
Weekly guest tournaments
ITF world class tournaments
Tennis events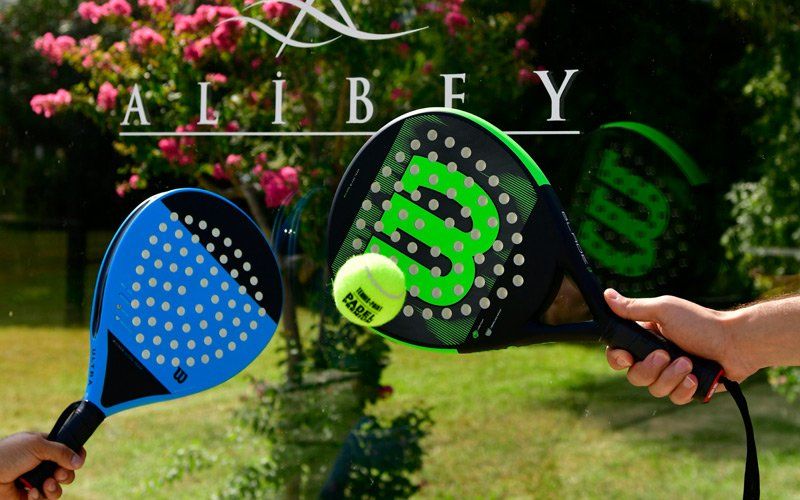 Already tried?
Padel Tennis
Padel Tennis is becoming more and more popular around the world every year. In Spain already No. 2 among all sports, the mixture of tennis and squash offers fun, action, speed and much more! Many reasons for Patricio Travel to take up this trend and to build two padel courts in the Ali Bey Club Manavgat.
The Sport Shop by Tennis-Point in the Patricio World Class Tennis Center provides the right equipment. High-quality Wilson rental rackets and balls are available.
For every age and level
Patricio Tennis World
At the tennis facility at Ali Bey Club Manavgat, you can expect first-class PCT tennis service, tennis lessons for young and old, and training programs for beginners and ambitious players.
The international Patricio Checkpoint Tennis Academy also organizes trial lessons, tiebreak tournaments, weekly guest tournaments with prizes, and tennis shows. A playing partner exchange, Patricio Office and cozy tennis bars leave nothing to be desired. In the Sports Shop by Tennis-Points you will find the best advice on the latest equipment and modern equipment as well as a 24-hour stringing service.
We use Youtube on this site. To view the videos here, please agree to load the videos from YouTube. Personal data may be transmitted to YouTube. You can find more information here.
Simply world class
Events & Tennis-Highlights
The total of 59 clay courts, 10 of which are floodlit and a center court offer ideal conditions for LK tournament and training weeks for tennis associations from all over Germany. Manavgat Tennis Center is also known as a venue for ITF Senior World Championships, ITF Futures Tournaments, Fed Cup events and international senior events which are gaining more popularity every year.