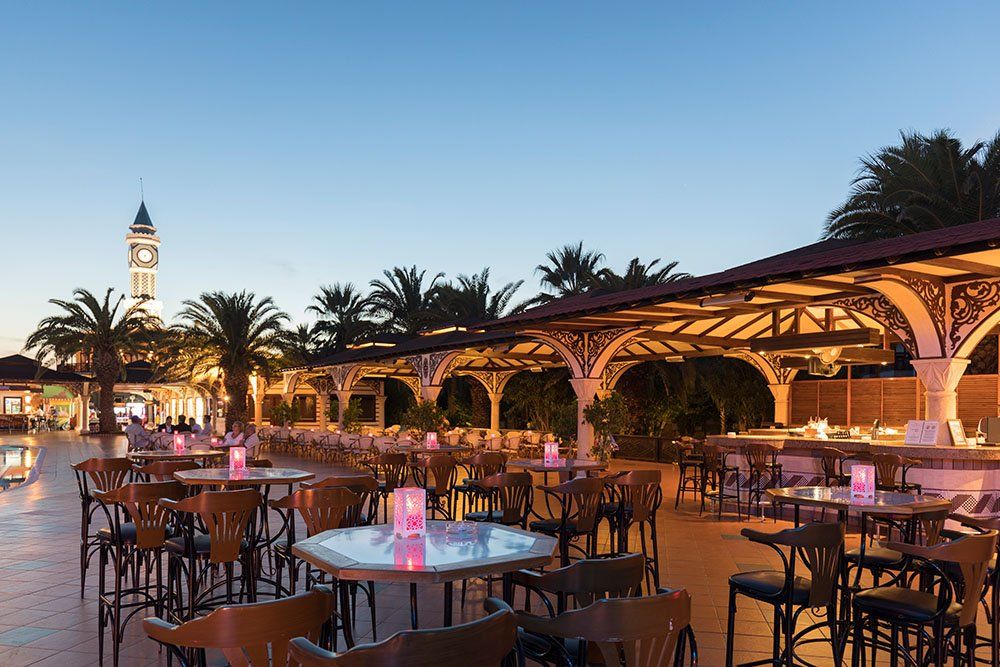 Season final at Ali Bey Club Manavgat
Save your money now for the end of the summer season!
Dive into the magic of late summer in Antalya! For our exclusive Patricio guests, we have put together an exciting late summer special package at Ali Bey Club Manavgat that you don't want to miss! This offer is valid for all trips to Ali Bey Club Manavgat from October 28 until the end of the season:
Hotel discount of 49,- EUR per person/week.
Fancy some sports? We offer you a whopping 20% discount on all tennis and padel courses so you can take your playing skills to the next level
Our exclusive 'PAT Summer Special*' is now also valid from the golden days from the end of October until the end of the season! Per day per room you will receive 2 free hours on the on-site tennis court to perfect your game.